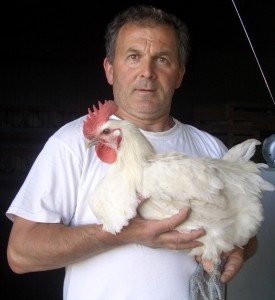 The Bresse Poultry breeders are good food artisans in the service of French gastronomy. They are also managers who know how to get the best out of their farmland and their livestock.
Some have been breeders for several generations, while others are newer to the trade. All, however, are passionate and share their expertise during their biannual gatherings.
They learn to live following the rhythm of the poultry, watching over them daily. This dedicated routine proves their expertise and a desire to produce poultry in compliance with the AOP by tending to the poultry's wellbeing.
Becoming a Bresse Poultry breeder is a reality now. The CIVB supports applications to perpetuate the trade. You can be one of them